Blarney Island Drag Boat Racing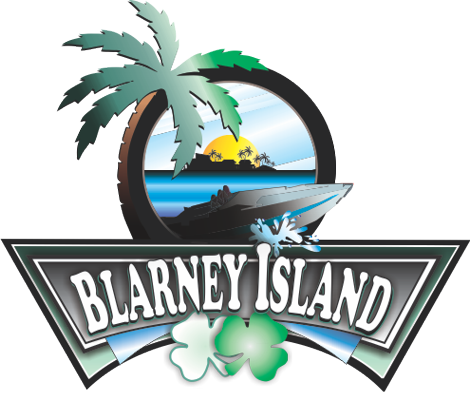 Welcome to the unique world of Blarney Island Drag Boat Racing.
Blarney Island on Grass Lake (Antioch, IL) is the only location in the world where high performance drag boat racing takes place every Thursday Evening, from Memorial Day to Labor Day. This is bare-knuckles, heads-up, 'race-what-you-brung' drag racing. The racecourse length is approximately 800 feet and it is located on an open lake. The notoriously choppy waters have given Blarney Island racers a reputation for being both fast and fearless.
This racing format is tough on drivers and tough on equipment. Ultra-lightweight race boats do not last long here. Newcomers to the sport will typically race at the Island for several seasons before dialing-in their equipment and becoming truly competitive drag boat racers.
All race participants are members of the Northern Illinois Drag Boat Association (NIDBA), Blarney Island's race event sanctioning organization, which manages the weekly race events. Blarney Island is the sponsor and race promoter.
Race Event Details
New/first time racers will be given a brief orientation and will be guided through the boat registration and safety equipment and boat inspection process.
Boat registration and inspection does not guarantee race participation. After a determination of 'suitability to race' by an NIDBA race tech, the final step for the racer is to be assigned to a racing class and to complete their race event registration. All aspects of the process are managed by NIDBA race official.
Blarney Island race event details, including NIDBA Code of Conduct Rules, Safety Regulations, membership fees, racing forms, and definitions for each of the boat racing classes can be found on this web site.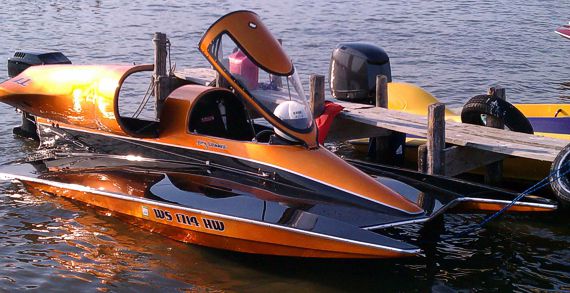 NIDBA is the Drag Boat Race Event sanctioning organization for Blarney Island Drag Boat Racing. This means that the participants in Blarney Island Drag Racing Program are NIDBA Members. NIDBA members agree to follow the club's Code of Conduct and Safety Rules at all times.
In the interest in safety, NIDBA inspectors examine each race boat for basic structural integrity, to assure that they have specified equipment on board, that specified personal safety equipment is present and that everything appears to be in good working order (as defined in the NIDBA Safety Rules).
Standard safety equipment for any boat raced in a NIDBA sanctioned event will assure that driver can keep both-hands-on-the-wheel while racing. Drivers will also wear racing life-jackets with leg straps, helmets with full face-shields, a racing suit with long sleeves and long pants, socks and shoes. Higher (faster) racing classes will have higher minimum personal safety equipment standards, including neck supports or helmet restrains, ballistic shorts and parachute jackets. Encapsulated and closed cockpit boat drivers have further-specialized equipment requirements. All required on-board equipment will be adequately secured.
Race competitor's collect and accumulate points for the determination of season high-point champions in all but the Recreation/Sport Class, which is the entry-level class for beginning boat racers. For Lake Racer-to-Unlimited Class Racers: 100 points are given at registration; 50 points are given for each completed heat-race pass and first round bye-run. An additional 50 points are awarded to the ultimate event-winner in each boat class.
NIDBA personnel determine which boats and drivers are qualified to safely compete in the Blarney Island Drag Boat Racing and place each boat in a suitably competitive Race Class. Above the Sport/Recreation Class, initial race boat and driver pairings within each racing class are determined randomly.
The event sponsor and race promoter, Blarney Island Enterprises, has agreed to provide cash awards to first and second place finishers in each racing class. Unless otherwise agreed with the Sponsor and/or Promoters, there must be a minimum of two qualified boats to compete in each class to collect points or receive cash winnings for any sponsored race event. The Sponsor and/or Promoters may also elect to provide cash to Unlimited Class Competitors (Blown Alcohol Boats) and their drivers, to encourage them to bring their boats and make 'exhibition passes' at an event.
It is the election of the Race Sponsor, Blarney Island Enterprises, whether to cancel a race event due to poor weather conditions. This call will be made by 3:00 PM on the day of the event. Races can be canceled due to unexpected changes in the weather after 3:00 PM. Competitors showing at the sponsor's boat ramp will receive registration points for the late-canceled event. NIDBA members will be notified by text, email or telephone if a cancellation is received.
Driver safety is the most important concern for NIDBA. Blarney Island Enterprises and NIDBA personnel will continuously monitor the wind and the waves and they will consult with participating drivers to confirm that the racecourse conditions are acceptable. When wind and waves become excessive, racers will be performing exhibition passes only. The competition points and the award money is then split between all of the registered participants in the effected class.
Unless otherwise agreed, cash awards are paid to winning drivers (or owners) one week after completion of any given race event. W-9 Tax Forms must be on file with the sponsor before cash awards are distributed (for income tax reporting).
While working to assure safe and competitive racing, NIDBA does not certify that a participant's boat or personal safety equipment is sufficient to protect them from harm while involved in the inherently dangerous sport of drag boat racing.